The perfect gift for lovers...
A remarkable collection of 32 poems,
some sweetly romantic, some whimsical, some intensely erotic,
exploring the most intimate aspect of physical love.
Read it alone, or better yet, read it with your lover
and share the moment, share the words, share the joy.
Here are the titles of the poems:
Sweet Sunday Morning
Hot Water
Love Seat
Fancy That
Behind You, Love
Auto-Eroticism
On The Recline
Satin Sheets
Fantasies
Garden Of Love
Equestrian Event
Hands On Experience
Mile High
Cradle Me
You And Me
The Storm
Lady Love
Auto-Eroticism, Revisited
Sofa, So Good
Dress Up
Workout, Workout
Shadowplay
Lazy Daze
Volcano
Passion without Rhyme Or Reason
Hot Water, Revisited
Shy Lover
An Island Made For Loving
A Handy Pair
Powder Puff
Side Saddle
Afterglow
The poems are tastefully presented, but still contain adult content.
They are intended for those 18 years of age and older.
The collection of erotic poems is available in two formats -- an ebook and a 56 page trade paperback.
For the new Kindle edition on Amazon.com click HERE
For the new Barnes & Noble Nook eBook click here.
For the ebook edition at Smashwords, click here
For the trade paperback of "The Rhythms of Love" at Lulu.com -- click here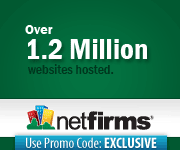 Copyright 1997, 2007 and 2011 by Trevor Marsh. All rights reserved. This work may not be copied or duplicated in whole or in part, in any form or format, including digital or other electronic means, without the express written consent of the author. It may not be posted on the internet or made available for distribution by other means. .